WHERE QUALITY COMES WITH WRINKLES

PUPPIES & AVAILABLE

ADULTS

CHINESE SHAR-PEI

BREEDER OF MERIT

Josie Baker Ricketts

Yuma, AZ

616-690-3936 Josie

bakerj1129@gmail.com

Lois Brown

330-317-0265

ljbrown1063@embarqmail.com



This site designed and maintained

by Mary Long Piggytail Knls

This site last updated May 8th, 2022

Please scroll all the way

to the bottom 

to see all the pages available  on this website

and click on the icons to get there

Phineas came to live with me when he was 5mo. old from the Netherlands. He became my Heart dog very quickly. He finished his Ch. at

7mo.and 7days of age.  He is an excellent ambassador for the breed with a very easy going temperament. His hips have been prelimmed good. He is the first GCh. at Ricketts Kennel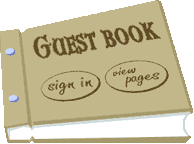 GCH Phineas From The Chinese Wall

Over the last 36years, Ricketts Kennel has been dedicated to the improvement of the Shar-pei, breeding and/or showing over 40 dogs to their AKC championship title.

From scratch, building such a recognizable Shar-pei pedigree and being focused on bettering the temperament, health, and longevity of the breed.  I feel very grateful and proud of what has been accomplished for this amazing breed over the last 36 years.

With all of that said, I have decided to take some new steps closer to retirement. Though the decision was difficult to make, I am excited to officially announce that I will be partnering with my good friend, and fellow Shar-pei lover, Lois Brown from Cherry Hill Kennels.  Through our partnership, what was formally Ricketts Kennel will now be

 "Ricketts Hill Kennel"

Lois bought her first Shar-pei in 1994 and started out with obedience training and rescue and has shown dogs and has finished several AKC Champions.  We both share a similar love affair with our dogs, more specifically our Shar-pei, and knowing that has made this transition/decision much easier for me.

Lois and I will be working closely together to continue our efforts to improve the quality of this breed and look forward to continuing our support of other friends and family who also share that same compassion for our dogs!

I truly am so grateful for everyone who has helped me over the last 36 years, extremely blessed to be partnering with such a great person like Lois, and most importantly, thankful for my Shar-pei. I love this breed so incredibly much and excited for this new chapter in both mine and my dog's lives.

Thanks,

Josie Baker-Ricketts

Ricketts Hill Kennel